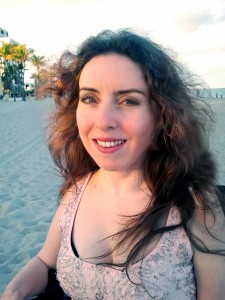 Jazzmyn Banks is a writer/director/comedienne/public speaker/life coach/consultant and is a single mother of two boys. She has  always had a lot to say and people have always pursued her thoughts. She is known for her ability to quickly size up a situation and give on the spot advice. Originally she pursued the path of becoming a psychologist and radio personality.
She is a woman defined by her achievements and the challenges that she has overcome along the way. Jazzmyn's happy childhood had been filled with dancing and storytelling, but at seven-year-old when awoke one morning to find her hands twisted and joints swollen, stricken overnight by Juvenile Rheumatoid Arthritis. By age 10 she was confined to a wheelchair and her dreams of dancing taken from her. Forced to confront circumstances beyond her control enhanced her ability to assess people. She adopted a pugnacious attitude that defied her circumstances and she continues to push through barriers. Carrying on from her childhood, Jazzmyn gravitated naturally into the world of entertainment throwing her passion into everything she does.
Jazzmyn has been in the production field for over 25 years. Starting out doing audio production, radio DJ-ing, public speaking, photography and graphic arts. The jump to the world of film and comedy was an easy one. Writing, directing, standup comedy, producing, and editing all became a part of her skill set and passion. In addition to Jazzmyn's artistic motivations, there always remained the desire to educate and help people directly and through her example.