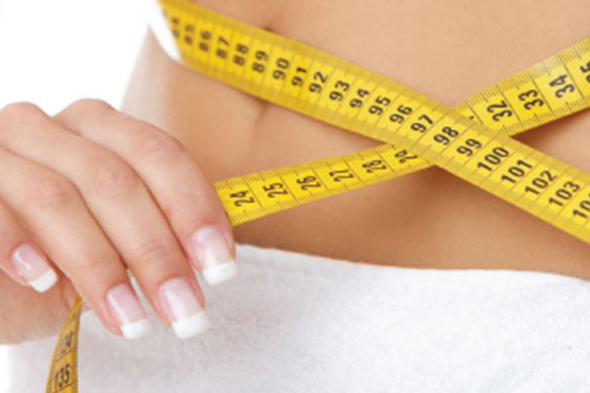 The first step to losing weight is to eat tasty, healthy food that is low in calories. It's important to have meals that you will crave, but will also help burn calories. Toasted Sesame Salmon Salad is a great go-to food that can be perfect addition to a healthy lifestyle.
Everyone has heard of models munching on celery to lose weight. Well it's actually a great diet food because it burns more calories than it contains. Use it as a snack and add it to as many meals as you can to help your cause. Other great foods that help burn fat are hot and sweet peppers.
Peppers contain a molecule known as capsaicin, which increases fat-burning rate, reduces inflammation and promotes weight loss. Apple cider vinegar not only helps with shedding pounds, but is also a great digestive aide. Good digestion is an important aspect of breaking down food so your body can absorb nutrients. Cucumbers are another great addition to any salad because they have a high water content. They not only act as a diuretic, but also add bulk without adding calories to a dish.
This simple-to-make salad is high in calorie burning properties, protein to help build muscle and fiber which is not only good for heart health, but aides in weight loss too! Each serving is only 202 calories!
To make 8 large servings you will need:
18 ounces Salmon Fillet                                  720 calories
1 Head Romaine Lettuce                                 106 calories
3 large stalks of celery                                    30 calories
1 large cucumber/ no skin                               45 calories
1 large red pepper                                            51 calories
10 Marinated olives                                         156 calories
2 Tablespoons Apple cider vinegar                   6 calories
2 Tablespoons Red Wine Vinegar                      5 calories
2 Tablespoons Uncle Franks Hot Sauce            10 calories
1 Tablespoon Chopped garlic                            12 calories
½ cup Fresh parsley                                          11 calories
2 Tablespoons Sesame seeds                           104 calories
2 Tablespoons Honey                                       120 calories
1 Tablespoon Olive Oil                                      120 calories
1 Tablespoon Toasted Sesame Oil                     120 calories
¼ Teaspoon Onion powder
¼ Teaspoon Chili pepper
Black Pepper
Directions
1. In a small bowl, stir together the apple cider vinegar, Red Wine Vinegar, Hot Sauce, sesame seeds, honey, Onion powder, Black Pepper, Chili pepper. Mix well.
2. Cover all surfaces of fish fillet with half the marinade mix and add chopped garlic. Refrigerate and let stand as little as 30 minutes or as long as overnight. Add Olive and Sesame Oil to remaining marinade to be used as dressing.
3. Remove salmon from marinade; reserve marinade. Place salmon, skin side down, on grill. To keep this dish low calorie you may grill or broil fish, but frying and oven are not recommended. Cover and grill over medium heat 10 to 20 minutes, brushing 2 or 3 times with marinade, until salmon flakes easily with fork. If you use a Foreman grill, spray the grill with a thin coating of vegetable oil. Cook for approximately 4 minutes or until fish flakes. Discard any remaining marinade. Let fish cool for a few minutes, and then cut fish into bight size chunks.
4. Chop parsley finely and mince olives. Mix together with fish, bight size pieces of celery, pepper, cucumbers [remove seeds] and ripped lettuce.
5. Heat a medium size skillet. Do not add oil. Toast raw pumpkin seeds for less than 5 minutes or until browned. Add to mixture.
Toss all ingredients together with dressing. Chill, serve and enjoy!